The BTS Speak Yourself Tour at Soldier Field: Day 1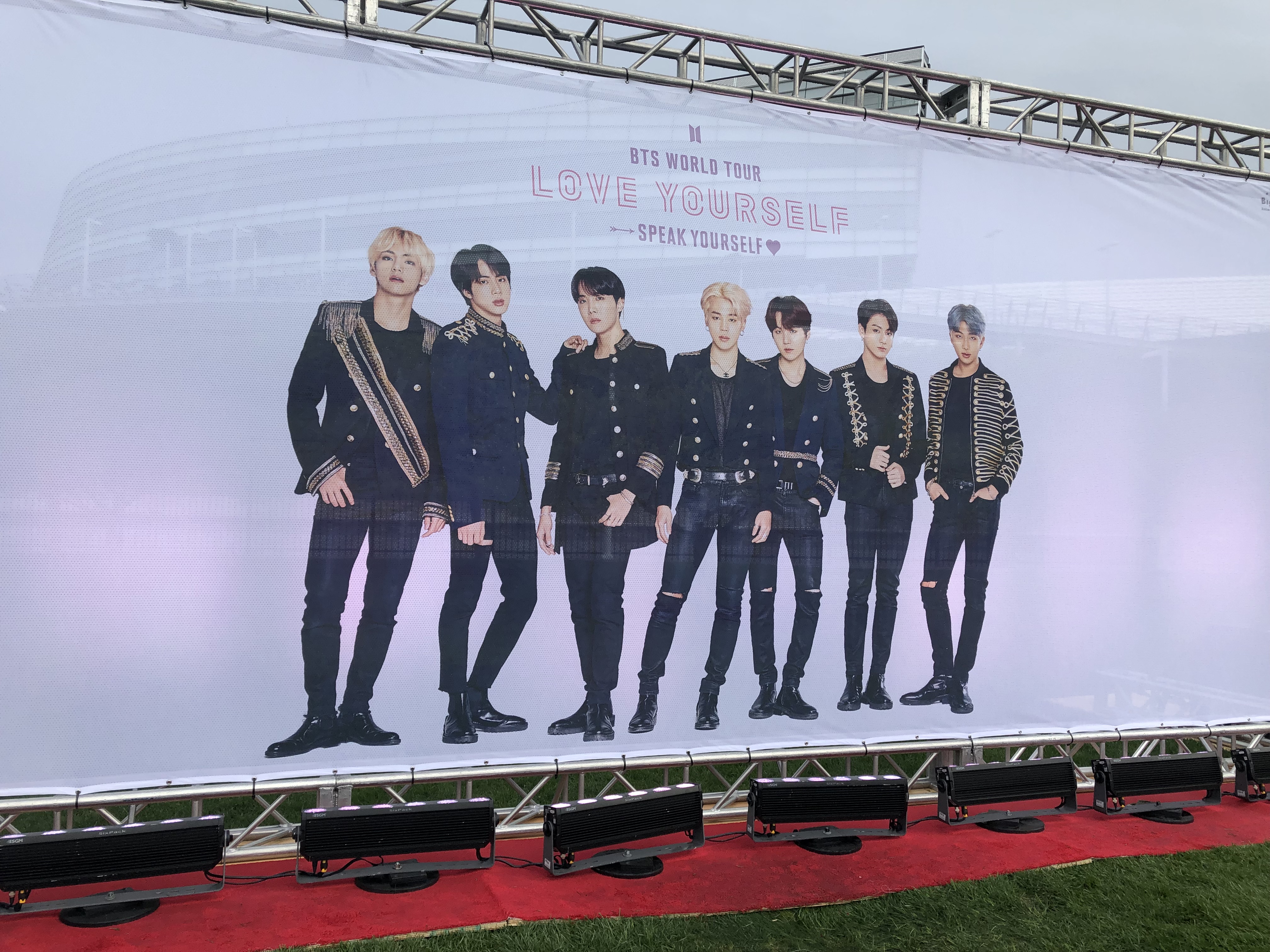 This past weekend, world-famous Kpop group, BTS, performed not one, but two sold out shows of 60,000 people each. The weather was cold and wet, but the love put into their performance, the bond between the members themselves, and the boys and their fans, the ARMY, made everyone feel warm and fuzzy. The group performed 24 of their songs, mainly pulling from their four most recent albums, Love Yourself: Her, Love Yourself: Tear, Love Yourself: Answer and Map of the Soul: Persona.
Boy With Luv
On April 12, BTS dropped their newest album that surpassed 3 million preorders and broke all kinds of streaming records. The album's title track was a collaboration with American singer, Halsey, called 'Boy With Luv'. Shortly after the release, BTS traveled to America to be the first Kpop group to perform on Saturday Night Live, and attend the Billboard Music Awards. There, they picked up the Social Media Award- making them the only artists to have had it for 3 years in a row, showing no signs of stopping- and for the first time, they won the award for Best Group/Duo.
Love Yourself and Speak Yourself
The Speak Yourself tour is a continuation of the 2018 Love Yourself tour. With both of these tours, BTS promotes the message of loving oneself and doing what makes you happy. The group has even launched the 'Love Myself' campaign with UNICEF that works to end violence against youth and promote self-love through music.
ARMY with Luv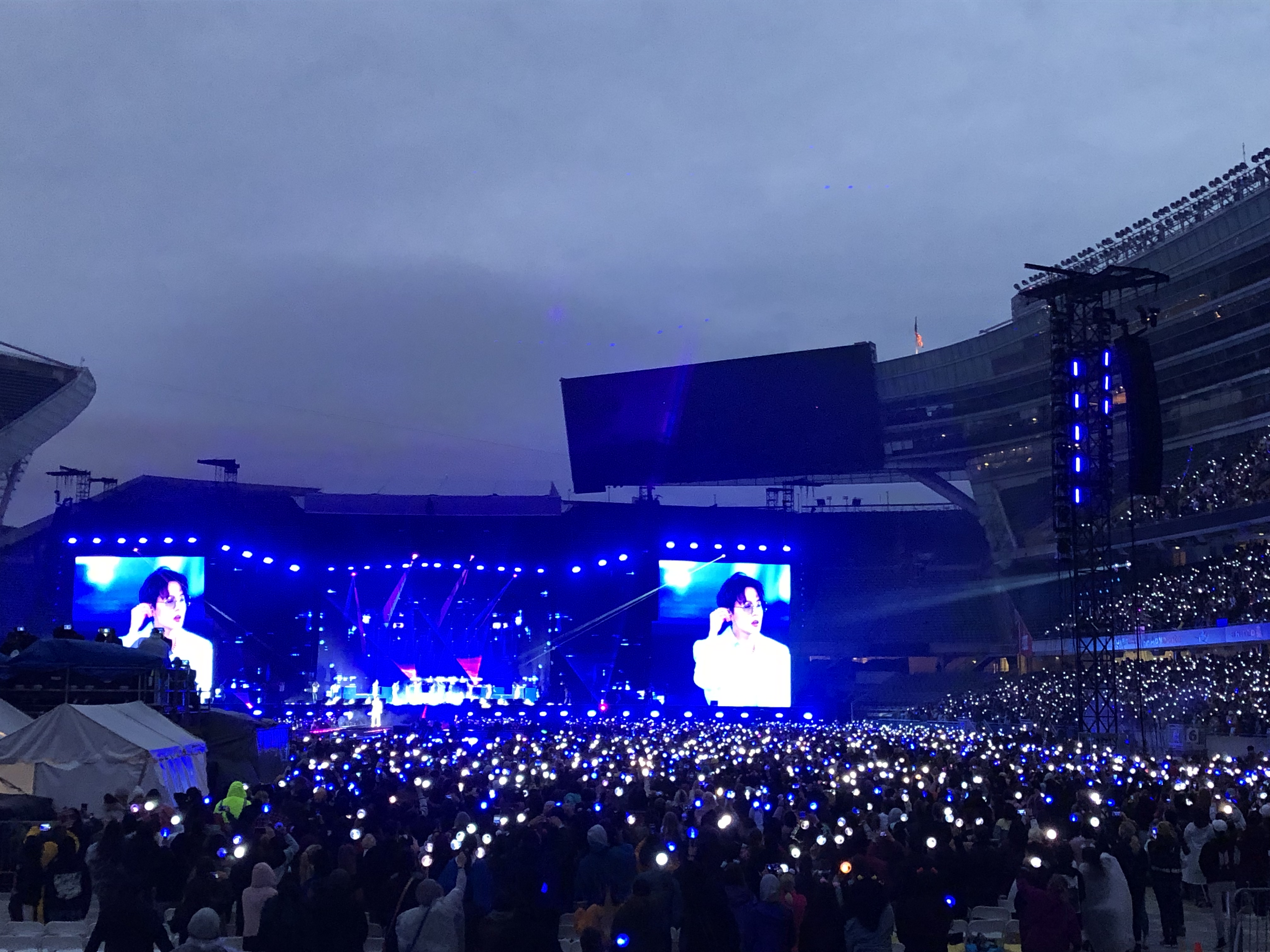 Throughout their career, BTS have shown their unconditional love for their fans, the ARMY. Due to this humility and the uplifting messages in their music, The fanbase has grown and contains people from all walks of life. Though the media may try to portray BTS's fanbase as all teen girls, this is not the case. A concert-goer exclaimed her surprise when she saw groups of teen boys and elderly couples attending the concert. I saw a family of three-generations wearing pink suits like the ones that the boys wore in their music video. It was so cute and I was surprised that even a grandma was a fan! BTS's music has truly connected with people from all over the world. Instead of talking about relationships, BTS's lyrics focus on mental health, current world issues, and of course, Loving Yourself. This connects with everyone, but especially youth, who are experiencing higher rates of anxiety and depression. BTS's music helps millions of people cope with daily life and gives them little moments of joy.
Stream Boy With Luv!